Sydney University Football Club Travel
Book your next holiday and travel with your Travel professional – Horizons Cruise and Travel


Proud sponsor of Sydney University Football Club
Welcome to the Sydney University Football Club Travel Newsletter!
I have been in retail travel for over 12 years and the broader tourism industry for 4 decades! Horizons Cruise and Travel offers a full service travel agency, including all the services you would expect from a high street agency.
Professional advice and service
Professional travel advisor who knows the world!
Competitve fares  comprehensive package offers around Australia & Overseas
Whether you are looking for an immersive, adventure, or a relaxing holiday or a bit of both for a fun filled family holiday or a couples holiday, there is something for all tastes and ages. You maybe looking for a personalised travel itinerary, allow me assist you to design your personal itinerary to any part of our world. 
Our professional travel services:  
Corporate Travel
Independent & personal travel
Family Travel 
Solo & Singles Travel
Air Travel
Cruising  Ocean, River & Expedition – from large ships to 4, 5 & 6 star all inclusive small ship from 100 to 1000 passengers 
Resort & Hotel
Land Packages
Expedition & small group travel
       
Contact David Lyons your travel professional, Sydney University Football Club Sponsor & Supporter 
M: 0418 289399 – 7 days 
E:  David@horizonscruisetravel.com.au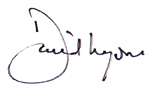 Sydney University Football Club post season Golf trip
25th  to 30th September 2022 
Click here Sydney University Golf Trip Details 
Join your fellow Sydney Uni Rugby supporters on our post rugby season 6 day golf tour to Northern Tasmania and King Island 
Highlights:
3 rounds of golf at Lost Farm Barnbougle Dunes and Ocean Dunes
2 rounds at Cape Wickham and Dunes
3 nights Lost Farm
2 nights King Island Last night final dinner
Charter flights from Essendon to Barnbougle to King Island – Essendon
Last night dinner final dinner, prizes  and celebration
Horizons Cruise tour manager – Ken Corbett – Golf player & Rugby Union tragic –
Long term Pennant Golf Club

Contact David on 0418 289399 or David@horizonscruisetravel.com.au 
Ocean, River and Expedition Cruising 
Exclusive Magical Tahiti on board Wind Spirit  
Cruising has never been safer, with the recommencement from May 31st, of Australasian, South Pacific and New Zealand healthly & safe cruising protocols are being introduced. Contact David for the latest cruising protocols.
Cruising is the perfect holiday..for the young, young at heart and you choose, how much you want to do or as little as you desire. Whether you're looking for adventure,  a relaxing holiday or a bit of both, there is something for all tastes and ages. Cruising is as much about the "ship" as it is the destination.
Cruising has resumed overseas and from 31st May from Australian ports and in July 1st to New Zealand.
Cruising close to home is a great relaxing holiday and there is a vast selection of cruises from 3 and 4 short duration speciality cruises, to 6 and 7 nights to the Barrier Reef and Cairns, Tasmania, South Australia & Kangaroo Island, NSW coastal, Melbourne Cup and the Australian Tennis Open. Cruises to the South Paciifc and New Zealand. So many choices to choose from! 
Cruise packages are a great way to cruise and include air travel, cruise & rail sightseeing and pre and post cruise hotel accommodation. Then talk to us and tap our expertise to get the best out of your time away. Searching online here is just the beginning not the end of planning your cruise. We offer a personalised advice service and arrange all your bookings.
See where your budget could take you with our latest selection of cruise deals. These are just some of the offers our expertise can help secure. Talk to me about what is available to suit your travel wishes and budget. We're here to chat things through and help you decide. From Small ship expedition and 5 & 6 star all inclusive to large destination cruise ships
Land – Rail and Land and Small Group Touring 
Click here for package details
Use our experience to choose a packaged tour that packs more into your travel experience. Choose from around Australia, New Zealand and South Pacific & Papua New Guinea and Western and Eastern Europe, United Kingdom, Canada and United States, South America, Africa and South Africa.
You can add amazing train journeys to your cruise or select a rail trip and then ask us to find a cruise out of many Australia Ports including Sydney to match. We'll blend rail and sail so you get to see all you want in the most relaxing affordable way. Internationally we can add a huge of rail or land tours to your cruise. Talk to us and we'll guide you through some options in Europe, The USA and Canada, Asia and South Africa.
Touring and Air Packages
Ask us to combine your flights with land tour packages so that your travel is simpler, easier and less expensive. We think of the little things that often get tricky, like where to stay between arriving and and departing on your tour. And making the easiest flight connection. We also find better transport connections to link you from your flight to the tour and back again.
Great World Rail journeys:
The Ghan – Adelaide to Darwin v v
Indian Pacific – Sydney Perth vv
Blue Train – South Africa
West Highland Line – Scotland
The Flam Railway – Norway
Venice Simplon-Orient – Italy and beyond
Rocky Mountaineer – Canada
Rovos Rail The Ultimate Luxury Trek, Cape Town-Dar es Salaam
Rajasthan railway – India 
Lord Howe Island Packages
Visit Lord Howe Island a little piece of Paradise, immerse your self in Lord Howe's spectacular World Heritage-listed natural surroundings. Experience great day hikes. Located southern most coral reef, amazing snorkeling, hand-feed the fish at Ned's Beach and wander along white-sanded beaches. Lord Howe welcomes just 500 visitors at any one time, this island paradise is a quick two-hour flight from Australia's east coast. Now is the perfect time to visit.
Lord Howe Island Leanda Lei Apartments Packages
Book and pay for your package and receive a pack Lord Howe Island Brewing Company. value $50.00 – One pack person
Kimberley Coast 
The Kimberley is Western Australia's sparsely settled northern region. It's known for large swaths of wilderness defined by rugged ranges, dramatic gorges, semi-arid savanna and a largely isolated coastline. The mostly unsealed (unpaved) Gibb River Road runs 660km through the region's heart, passing by Windjana Gorge National Park, which has towering limestone cliffs and pools where freshwater crocodiles gather. Broome is also the gateway to the Kimberley, so whilst in Broome, allow some time for exploration of the wider Kimberley region.

Choose from a variety of Kimberley cruises and land tours. We have selected some of our popular packages.
10 Nights Ancient Lands of The Kimberley Darwin – Broome 
Horizons Cruise and Travel
Mobile: 0418 289399