Cruising
Cruising is the perfect holiday..for the young, young at heart and you choose, how much you want to do or as little as you desire. Whether you're looking for adventure,  a relaxing holiday or a bit of both, there is something for all tastes and ages. Cruising is as much about the "ship" as it is the destination.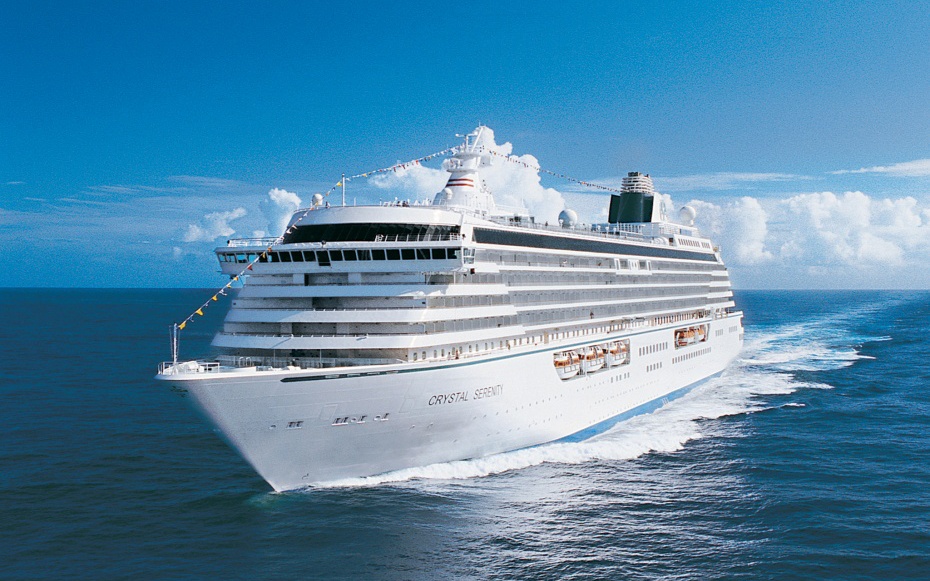 Cruising - Close to Home
Cruising is the perfect holiday .. cruising close to home is a great relaxing holiday and there is a vast selection of cruises from 3 and 4 short duration speciality cruises, to 6 and 7 nights to the Barrier Reef and Cairns, Tasmania, South Australia & Kangaroo Island, NSW coastal, Melbourne Cup and the Australian Tennis Open. Cruises to the South Paciifc and New Zealand. So many choices to choose from!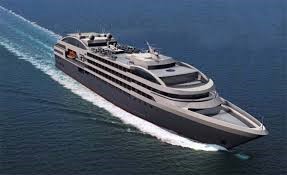 View all Cruises and Packages
Cruise packages are a great way to cruise and include air travel, sightseeing and pre and post cruise hotel accommodation. Select from the Cruise Packages here. Then talk to us and tap our expertise to get the best out of your time away. Searching online here is just the beginning not the end of planning your cruise. We offer a personalised advice service and arrange all your bookings.
As our name suggests we're cruise experts. We understand it's as much about the ship, and the passengers it attracts, as the ports and destinations you'll visit. We match you, and your budget, to the best on board experience. From closer to home getaways to round-the-world trips, we'll ensure your cruise shapes up to expectations.
Helping you evaluate an ocean of choice.
Cruising is the perfect holiday when you get it right. That's why there are tens of thousands to choose from. It's crucial you get an expert to tailor the right cruise to your tastes, interests and age group.
We are expert in finding:
Luxury cruises with globetrotting itineraries
Large, contemporary ships
Classic ships evoking the time honoured traditions of cruising
Smaller ships taking you closer to the destination
Exploration voyages specialising in unique destinations and cultural enrichment
We also plan for all styles and budget. From larger, popular, amenity and event focused cruise ships through to all-inclusive deluxe cruises on smaller boats. Usually we can also arrange your cruise as a complete package that includes most on board dining. 
We book most of the leading cruise lines.
Popular Cruise Line options include:
Celebrity Cruises®
Cunard Line®
Disney Cruise Line
Holland America Line
Norwegian Cruise Line®
Princess Cruises®
Royal Caribbean International®
Viking Cruises.
Deluxe Cruise Lines include
Azamara®
Crystal Cruises®
Oceania 
Regent Seven Seas Cruises®
Seabourn
Silversea Cruises
Viking Cruises
River Cruising
A river cruise gets you closer your destination, in some ways you are literally part of landscape, whether you're exploring amazing country, interacting with local cultures or enjoying the heart of a beautiful European city.
You get the in-depth experience of a land based tour with the relaxed freedom of being settled in – not changing accommodation every time you visit a new place.
The home of river cruising is Europe which has set the benchmark for on board restaurants, bars, lounges, fitness facilities, spas, and staterooms. Beyond this we can show you first class river cruises the  world over. Cruisers equal to those in Europe now ply the Mekong in South East Asia, The Nile and the Zambezi River in Africa, as well as other parts of Asia and the USA. Many feature walking and cycle tours to extend your experience. We help you find those that better suite your tastes. Like those that only sail during the day so you overnight in amazing locations. A crucial detail that is easily overlooked when arranging a trips by yourself.
Ama Waterways
Avalon
Tauck River Cruises 
Riveria Travel
Uniworld Boutique
Viking River Cruises
Small Ship Cruising
Small-ship cruising often gives you bigger travel experience. And it's not always the ultra-deluxe, high cost trip many imagine. 
Though it's always different in style from a mainstream cruise ship. Smaller ships can sail into smaller harbours, closer to shore and navigate shallow channels. They are also less overwhelming, for example Venice now only allows smaller ships into its lagoon. Our knowledge can place you on a boutique boat with inclusive fares so you can visit more interesting, more unusual ports. Enjoying the high-end amenities, excellent cuisine, wine and personal service without massive expense.
Paul Gauguin Cruises
SeaDream Yacht Club
Star Clippers
Expedition Cruising
We also offer expedition cruising. This is ideal for those with a taste of exploration and adventure. Who wish to get off the beaten path but still explore in comfort and style. The casually elegant atmosphere of expedition ships is friendly, relaxing, and spontaneous.  With the flexibility access to smaller ports and inch closer to scenic wonders. Facilities including submerseable, zodiacs, destination lectures by specilialists 
Aurora Expeditions
Ponant
Coral Expeditions
Hurtigruten
Lindblad Expeditions
Paul Gauguin Cruises