Use our experience to choose a packaged tour that packs more into your travel experience.  Pick your destination and ask us to find a tour that fits your style. Or tell us the type of your tour you'd like and we'll give some destinations to choose from around Australia, New Zealand and  South Pacific including Papua New Guinea, Western and Eastern Europe, United Kingdom, Canada and United States, South America, Africa and South Africa and everywhere.
Unpacking the packaged tour 
Naturally, some tours give you more freedom to explore than others and our knowledge will help you avoid that 'straight jacketed' feeling that comes from being 'over' organised.
For example some operators give you the option to opt out of included evening meals so you can seek out your own restaurant choices. On the flip side many people love not having to think and want everything worked out for them. We'll show you what and where your budget can get you and then help you decide.
We assist you with all kinds of touring packages including: 
Adventure
Wildlife
Experiential
Eco 
Cultural
Cruise
Wellness 
Leading Touring Operators
Horizons Cruise and Travel offers a large selection of tour operators across the globe and everywhere. Many tour operators offer small group coach touring and customised experiential itineraries. 

AAT Kings – Australia and New Zealand 
Australia's and New Zealand largest coach tour operator offering touring from sightseeing tours in many Australian cities to accommodated sightseeing holidays. AAT Kings is the largest tour operator in Central Australia and Australia's Top End.

African Wildlife Safaris
Specialists in personalised, independent and tailor-made wildlife and wilderness tours. From late autumn to early spring (May – Sep) dry conditions thin out vegetation and shrink water sources, making game viewing easy as animals congregate in places where food and water remain available.Offering many exciting itineraries.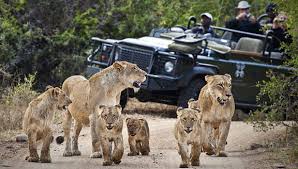 Back Roads Touring
Winners of numerous international awards, Back Roads European touring take you off the motorways and onto the 'back roads' in luxury mini-coaches, yachts and French barges. 
Bunnik Tours
A specialist in small (20 guest's maximum) tours that include your airfares. Our recommendation is the 26 nights Moscow to Prague tour visiting Russia, Estonia, Latvia, Lithuania, Poland, Czech Republic 26 June 2019. Bunnik Tours sell quickly so you need to book early.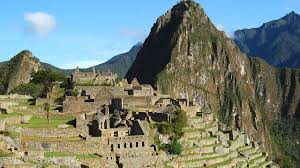 Camino Ways
Whether it is Camino de Santiago French Way from Sarria to Santiago, the Portuguese Coastal Way from Porto to Baiona or tours along the Via Francigena in Tuscany, Italy. Camino Ways offer a wide range of tours. 
Chimu Adventures
Founded in 2004, Chimu are Australian owned and Latin American and Polar experts. Chimu has special Charter departures and a favourite is 11 nights Antarctic Peninsula voyage departing 19 November 2019 from Ushuala Argentina to the Antarctic Peninsula. 
 Crooked Compass Tours
The Australian boutique tour operator, with the best name in travel, uncovers the world's best kept secrets through small group touring and customised itineraries on small tours. Our recommendation is 12 days Discover Georgia summer walking tour departing 26 June 2019. Your overnight accommodation will be guesthouse, and to immerse yourself in Georgia we suggest you get out and see the outstanding scenery. Crooked Compass also offers tailor your own itineraries, including many of their great inclusions and itineraries and departures.


Intrepid Travel
Intrepid Travel offers many destination options for small groups of 9 to 12 travellers. Intrepid Travel specialise in single travellers and look after everyone's needs.
Journey Beyond
Journey Beyond, know Australia and bring the best of it to life. From voyages across oceans to expeditions into our very core, we transform amazing into breathtaking. We unearth the unexpected to touch, to taste and to discover. The best of life's experiences are shared. Great iconic Australian rail journeys, Australian rail and cruise journeys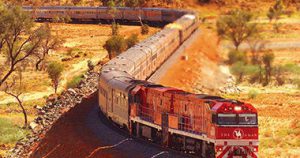 Peregrine Tours
Peregrine delivers premium adventures to over 80 countries. They have over 40 year's travel experience and are specialists in small group tours with a maximum of 12 guests. We recommend considering the 19 October 2019 – 8 nights Dubrovnik to Split, Croatia Coastal Cruising for $3,390 per person. This cruise also includes time in Bosnia & Herzegovina and Krka National Park. 

Trafalgar
Being in the travel business since 1947 and with over 5 million guests Trafalgar Tours is an international icon. 
Wendy Wu Tours
Known as Australia's specialist Asian tour operator for 25 years, Wendy Wu Tours deliver authentic Asian tours. National and Local guides show the insights into Asian culture.