SOLO AND SINGLES
| | |
| --- | --- |
| | At Horizons Cruise and Travel we specialise in Solos and Singles Travel. We offer you the Solo traveller  independent travel (one or two or small party) and travelling in groups with liked minded solo travellers. Ocean, Expedition and River Cruise Companies and land tour companies offer solo and single travellers great solos and singles fares.  |
So what is the  difference between a Solo Traveller and a Single Traveller? 
As a Solo Traveller you are looking to experience travel your way by travelling as independently, responsible for your own time, whatever path that takes. Going it alone has never been more popular!  Travelling Solo has grown in popularity. No more having to wait to find someone to travel with you, then spend time trying to coordinate diaries and your budgets… travelling solo means no compromise. The opportunity to see what you want, when you want and travel on your terms makes it very appealing.
Single Travellers may generally will be looking to find others who they can share a room or cabin and travel with. Thus not paying any supplement! We are not a match making service, however we will assist you to find a likeminded traveller on request. If you are looking for a travelling companion over 55's contact us to assist with a likeminded companion. 
If you're not sure what is right for you, we can help guide you and I will be happy to provide you with suggestions that will give you a selection of options to consider. The great news is that whichever way you decide to go, you're guaranteed to have a wonderful time and meet new friends from around the globe. 
We have a variety of different groups that you wish may to join to be kept in touch with all solo and single. 

SOLO AND SINGLES OCEAN, RIVER  & EXPEDITION CRUISING 
The liberation of a solo cruise and not having to be responsible for anyone's pleasure but your own, allows you to appreciate the experience on an entirely different level than when you're with a friend, spouse or family member. How often are you able to make your our own holiday choices, able to amble and contemplate life on your own terms?  
In many ways, cruising is an ideal getaway for the Solo/Single traveller.  A number of ocean and river cruise lines welcome solos and singles with receptions and welcome cocktail parties, usually held early on in the cruise, some with hosts and hostesses who mingle with guests.  It is a great way to make new friends on your holiday.  You may even decide to do some day tour excursions together when visiting the various ports on your cruise. 
Ocean, Expedition, River Cruise companies offer many ways to make the solo and single traveller feel right at home.  With themed cruises on the rise, solo and single travellers can choose to book onto group sailings targeting solos and singles.  Many cruise lines have redesigned some of their existing cabins to accommodate solo and single travellers.  Ocean cruising and river cruising is truly a great way to experience all the benefits of solo travel but still have the opportunity to form new friendships with other likeminded travellers.
Solo and Singles Ocean Cruising

Companies

Offers

Description/Destinations

Azamara

Solo travellers only pay the double occupancy fares for one person, plus between 25-50% of stateroom fare on select sailings.

Small ship cruising Africa, Caribbean, Mediterranean,
Northern and Western Europe South America, Panama  

Celebrity Cruises

Solo fares available on most Celebrity ships.
Studio cabins are priced for solo travellers – no additional  solo supplement
Dedicated solo cabins on Celebrity Apex, Edge and Silhouette.

Cunard

Solo and single cabins on selected cruises and staterooms Single supplements are typically 50 – 75% off the double-occupancy rate depending on the voyage. Cunard often
offer specials that allow single travellers to join a cruise without paying the supplement.
Queen Elizabeth, Queen Mary, Queen Victoria and new ship (to be named) coming in 2022/2023. Solo travellers are treated to welcome cocktail parties, the option of sitting with other solo cruisers at assigned tables in the dining room and a host of activities to keep you social. Gentleman dance hosts are offered for the ladies wanting a dance party to shimmy the night away.

Holland America (HAL)

On HAL Koningsdam's and Niewu Statendam's solo cabins are priced for solos. Offers will  be available Holland America ships.
Solo/Single Partners Program for those who are sailing solo.
You'll never feel alone with their solo travellers' parties, game nights designed to make you feel as comfortable as possible aboard. Social hosts will welcome single women guests to dinner and provide dancing partners on select cruises over 40 days long and organise seating plans for solos/singles to mingle at dinner, by request.

Norwegian Cruise Line (NCL)

Reduced solo and singles fares on a wide selection of ocean cruises Norwegian Cruise Line was the first cruise line to include solo studio staterooms
From time to time Norwegian offer solo and singles fares on selected cruises with no single supplement.

Common areas specifically for the solo/single cruiser.
Solo cabins on Norwegian Pride sailing on Hawaiian Islands. Norwegian Studios are the perfect sized room for solo cruising and the Studio Lounge is a great way to meet other single cruisers.

Oceania Cruises

Reduced solo supplements on selected sailings.  
6 solo cabins Verandah Concierge class on new Oceania Vista- 2023.

Royal Caribbean RCI

Royal Caribbean's studio staterooms have no supplement. Solo fares available on fleet wide.
Royal Caribbean International's Ovation of the Seas (based in Australia for half the year), Quantum of the Seas and Anthem of the Seas feature 28 dedicated studio cabins for solo travellers on each ship.

Silver Sea

Specials for solo/single supplement rooms aboard selected cruise departures.
The cruise line cherishes the single community aboard, with welcoming champagne receptions, dance evenings, and even group fitness classes. On select voyages, gentlemen hosts join guests for dancing and dining events

Viking Ocean and Expedition

Solo supplements of 50% and 75% are available on selected voyages. Viking offers solos promotions from time to time. 

Many inclusions that you don't find on other small ships.
All Viking ships are under 1000 passengers. Book your next 2022, 2023 or 2024 cruise by 30 September 2021 and you could save up to $2,800 per couple on Ocean cruises, up to $5,600 per couple on River cruises and up to $6,000 per couple on Expedition cruises. Solo fares on application ..
SOLO AND SINGLE EXPEDITION & RIVER CRUISE
Companies
Offers

Destinations
AmaWaterways
Additional single supplement fee.
Europe, Portugal, Africa, Cambodia & Vietnam, Myanmar
Aurora Expeditions 
Solo and single supplement on selected cabin categories
Antarctica, Artic, Galapagos Islands, Alaska, Norway and Iceland. Small ship expeditions
Avalon Waterways
Single Supplement waived on select cruises
Europe, Asia, Amazon, Galapagos Islands
American Queen Steamboat Co 
150% single supplement fee.
United States
Coral Expeditions 
While there are no designated single cabins on any of the vessels, Coral Expeditions offers 'no single supplement' cruises year-round on Great Barrier Reef itineraries and occasionally on itineraries to Raja Ampat, Papua New Guinea, the Solomon's
and South Pacific islands.
Single occupancy fares work in two ways: Confirmed Bookings and Standby Bookings. The single occupancy confirmed booking guarantees that the passenger will receive a cabin on a particular sailing. 
Crystal River Cruises
Additional single supplement from 110 percent.
Europe
Evergreen River Cruises
European River cruises
France, Nile, Russia, Dalmatian, Holland, Italy, Portugal, Southeast Asia
Murray River Cruises
Reduced Solo supplement on selected cruises
South Australia
Pandaw Cruises
No Solo supplement on selected cruises
India, China, Vietnam, Cambodia, Laos, Burma,
Ponant
No Single Supplement on selected cruises in 2021 2022!
Expedition Cruises all over the world wide 
Riveria River Cruises 
No supplement on selected river Cruises in 2022
Europe 
Tauck River Cruises
No single supplement in all category 1 cabins.
Worldwide
Uniworld Boutique River Cruise Collection
Waived single supplement on select 2021/22/23 sailings.
Europe (Italy), Russia, Portugal, Egypt, China, India, Cambodia & Vietnam
Viking River Cruises
150-200% single supplement fee.
Europe, Russia, Portugal, Egypt, China, Cambodia & Vietnam, Myanmar, Ukraine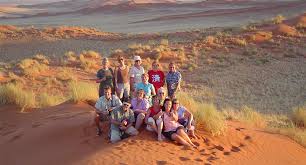 Tour packages are offered by experienced tour companies across Australia and around the globe. Tour packages are designed to offer maximum experiences at a competitive fares and offer many inclusions including  accommodation, most meals and sightseeing excursions, air travel, insurance and multi destinations in the one package and tour managers.
There's a solo and single tour package for everyone – adventure and wildlife, Eco, leisurely touring, walking and adventure trips, cruising the high seas and resort packages, and combination packages which include touring and cruising wrapped up as one. Solo and Single packages are often offered as fully escorted with  by experienced tour managers.
Package tour operators do offer specialised solo and single departures, customised experiential itineraries, many packages are offered with very low supplements. Some tour operators may only charge a supplement on the accommodation component only. However in general items such as coach travel, excursion cruise options do not attract supplements.
Horizons Cruise and Travel is proud to work with the following tour operators who offer solo and single packages.
AAT Kings – Australia and New Zealand 
Australia's and New Zealand largest coach tour operator offering touring from day sightseeing tours in many Australian cities to accommodation sightseeing holidays. Short Breaks, Inspiring Journeys. Central Australia and Australia's Top End, Western Australia and Kimberley, Tasmania and Queensland. New Zealand coach touring holidays.
African Wildlife Safaris
Specialists in personalised, independent and tailor-made wildlife and wilderness tours. From late autumn to early spring (May – Sep) dry conditions thin out vegetation and shrink water sources, making game viewing easy as animals congregate in places where food and water remain available. Offering many exciting itineraries.
Back Roads Touring
Winners of numerous international awards, Back Roads European touring take you off the motorways and onto the 'back roads' in luxury mini-coaches, yachts and French barges. 
Bunnik Tours
A specialist in small (20 guest's maximum) tours that include your airfares. Our recommendation is the 26 nights Moscow to Prague tour visiting Russia, Estonia, Latvia, Lithuania, Poland, Czech Republic 26 June 2019. Bunnik Tours sell quickly so you need to book early.
Camino Ways
Whether it is Camino de Santiago French Way from Sarria to Santiago, the Portuguese Coastal Way from Porto to Baiona or tours along the Via Francigena in Tuscany, Italy. Camino Ways offer a wide range of tours. 
Chimu Adventures
Founded in 2004, Chimu are Australian owned and Latin American and Polar experts. Chimu has special Charter departures and a favourite is 11 nights Antarctic Peninsula voyage departing 19 November 2019 from Ushuala Argentina to the Antarctic Peninsula. 
Crooked Compass Tours
The Australian boutique tour operator, with the best name in travel, uncovers the world's best kept secrets through small group touring and customised itineraries on small tours. Our recommendation is 12 days Discover Georgia summer walking tour departing 26 June 2019. Your overnight accommodation will be guesthouse, and to immerse yourself in Georgia we suggest you get out and see the outstanding scenery. Crooked Compass also offers tailor your own itineraries, including many of their great inclusions and itineraries and departures.
Intrepid Travel
Intrepid Travel offers many destination options for small groups of 9 to 12 travellers. Intrepid Travel specialise in single travellers and look after everyone's needs.
Journey Beyond
Journey Beyond, know Australia and bring the best of it to life. From voyages across oceans to expeditions into our very core, we transform amazing into breathtaking. We unearth the unexpected to touch, to taste and to discover. The best of life's experiences are shared. Great iconic Australian rail journeys, Australian rail and cruise journeys
Peregrine Tours
Peregrine delivers premium adventures to over 80 countries. They have over 40 year's travel experience and are specialists in small group tours with a maximum of 12 guests. We recommend considering the 19 October 2019 – 8 nights Dubrovnik to Split, Croatia Coastal Cruising for $3,390 per person. This cruise also includes time in Bosnia & Herzegovina and Krka National Park. 

Trafalgar
Being in the travel business since 1947 and with over 5 million guests Trafalgar Tours is an international icon. Please call David on 0418 289 399 for more details.
Wendy Wu Tours
Known as Australia's specialist Asian tour operator for 25 years, Wendy Wu Tours deliver authentic Asian tours. National and Local guides show the insights into Asian culture. The inclusion of Fly Free air is available on many tours. Price for 14-day tour including bustling Shanghai, Li River cruise, Warriors in Xian and Bullet Train starts from $3,980 per person twin share.