OCEAN CRUISING



Cruising is the perfect holiday..for the young, young at heart and you choose, how much you want to do or as little as you desire. Whether you're looking for adventure,  a relaxing holiday or a bit of both, there is something for all tastes and ages. Cruising is as much about the "ship" as it is the destination.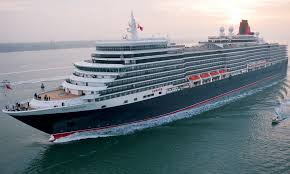 Large cruise ships offer a amazing array of on board facilities and activities, food outlets and restaurants 
Ocean Cruising offers step aboard and unpack once, and prepare to explore and enjoy.
There are actually as many reasons to cruise, as there are types of cruises. From the short getaway close to home,
to the round-the-world trip of a lifetime, a cruise holiday lets you explore different regions of the world in affordable comfort.
There is a wide choice of cruising experiences:
– Luxury cruises with globetrotting itineraries
– Large, contemporary ships
– Classic ships evoking the time honoured traditions of cruising
– Smaller ships taking you closer to the destination – under 1200 passengers 
– Exploration voyages specialising in unique destinations with a focus on cultural enrichment
Popular Cruises
One of the greatest aspects of cruising is there's something for everyone.  Popular cruises offer great value for your dollar and an incredibly diverse range of amenities and activities. On board, experience exceptional service and a variety of dining options.
Azamara® Celebrity Cruises® Cunard® Line Disney Cruise Line, Holland America Line, Norwegian Cruise Line® Oceania Cruises Princess Cruises® Royal Caribbean International® Viking Cruises

All-Inclusive Luxury
Enjoy exceptional personal service and attention to detail on an all-inclusive luxury cruise. Select from a variety of itineraries for discerning travelers who may have already cruised but are looking for new experiences. 
Crystal Cruises® Regent Seven Seas Cruises® Seabourn Silversea Cruises
RIVER CRUISING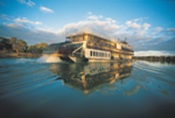 A river cruise offers the convenience and luxury of a deep-ocean cruise combined with the in-depth experience of a land tour and the personal freedom of a river cruise. … River cruising started primarily in Europe, however cruises also operated in Asia on the Mekong for example.  River Cruising is also available in Africa, Asia and USA.
Cruising from one destination to the next does often take place at night whilst you are are sleeping, however many river cruises sail during the day, giving you the opportunity to relax and enjoy the scenery. … also most river cruises feature walking and cycle tours of townships.
Like Ocean Cruising, step aboard and unpack once, and prepare to explore and enjoy. A river cruise offers the convenience and luxury of a deep-ocean cruise combined with the in-depth experience of a land tour and the personal freedom of a river cruise. 
Viewing the magnificent landscapes and enjoying all the amenities of a modern cruise vessel— restaurants, bars, lounges, fitness facilities, spas, internet access and comfortable stateroom. Travelling on the rivers of the world allows passengers the opportunity to indulge in local cuisines onboard and on land, interact with locals and ancient cultures, witness amazing landscapes and explore many fascinating regions. 
Ama Waterways, Tauck, Uniworld Boutique, Viking River Cruises
SMALL SHIP CRUISING 
Small-ship cruising is a completely different class of sailing, encompassing everything from a yacht with a few dozen passengers to ships carrying as many as 1,300 guests. Small ships distinguish themselves from mainstream cruise ships in more ways than just physical size — which allows them to sail into small harbours and shallow channels. Lower passenger counts make for easier embarkation and an absence of queues. No matter how small the ship, you can expect more inclusive fares, interesting and unusual ports of call, high-end amenities, excellent cuisine and wine, and polished, personal service.

Small Yacht – Up to 110 passengers
Range in length from 120 to 360 feet
Crystal Cruises
Sea Dream Yacht Club
Grand Circle Cruise Line
Emerald Yacht Cruises
Emerald Waterways –  Emerald Azzurra.
Ponant
Sea Cloud Cruises and Island Windjammers'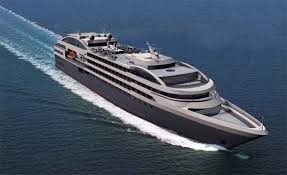 Large Yachts – 140 to 400 passengers
Windstar Cruises 
Scenic's Scenic Eclipse
Ponant
Paul Gauguin 
Aranui Cruises
Star Clippers
Silversea
Ritz-Carlton Yacht Collection
Ultra-Small Ships – 650 to 1,300 passengers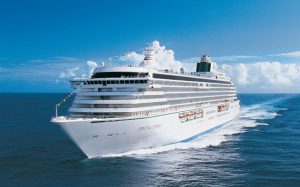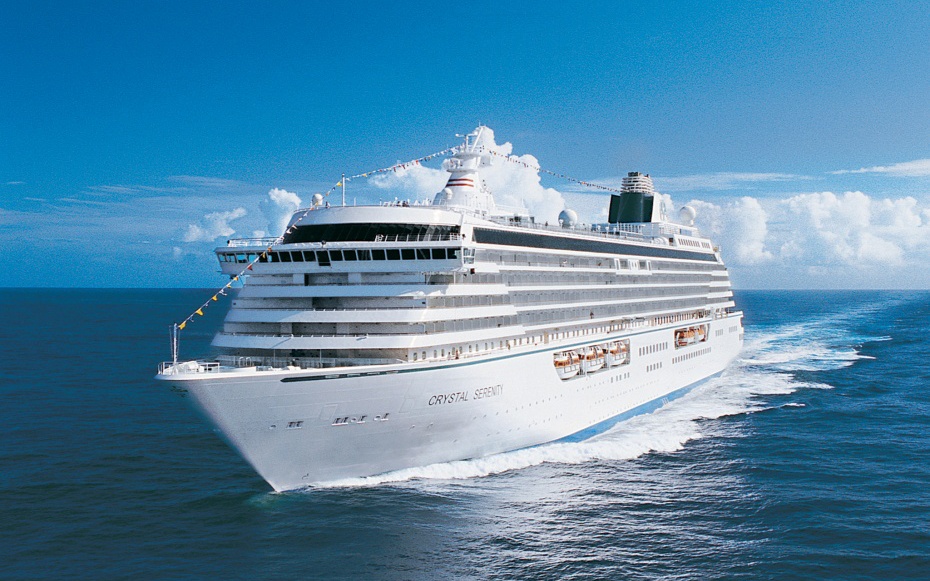 Ultra-Small Ship category covers larger vessels – luxury market.
Seabourn Odyssey, Quest and Sojourn  Encore and Ovation (600 passengers)
Regent Seven Sea Cruises Seven Seas Navigator.
Silversea's Silver Spirit, Silver Muse, Silver Moon and Silver Dawn
Small Ships
Viking Ocean Cruises ,Viking Star, Sea, Sky, Sun, Orion, Jupiter, Venus, Neptune
Oceania's Insignia, Nautica, Regatta, Sirena, Riviera and Marina
Azamara's Journey, Quest, Pursuit (yet to be renamed) Pacific Princess.
Crystal's Crystal Serenity and Crystal Symphony
Regent's Seven Seas – Seven Seas Explorer, Voyager and Mariner

The casually elegant atmosphere of small ship cruises is friendly, relaxing, and spontaneous. With access to smaller ports and many inclusive offerings.
Expedition cruising is a taste of exploration and adventure in off-the-beaten-path places, ships are small, with shallow drafts, and are able to inch closer to those less-visited, out-of-the-way ports or scenic wonders.
Aurora Expeditions, Ponant, Coral Expeditions, Hurtigruten, Lindblad Expeditions, Paul Gauguin Cruises, SeaDream Yacht Club, Star Clippers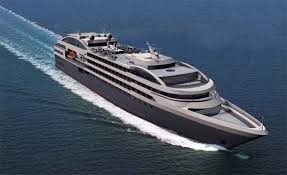 CRUISE AND RAIL 
Australia
Combine the experience and romance of an Australian rail journey with the luxury, adventure and relaxation of cruising – the perfect holiday package.
Horizons Cruise and Rail Holiday Packages offer the opportunity to experience two of today's great holiday experiences. In Australia, two iconic rail journeys of the world – The Ghan Adelaide and Darwin and The Indian Pacific Sydney to Fremantle with exciting off train experiences highlighting the best of Australia's outback with the iconic Cunard and Princess Cruises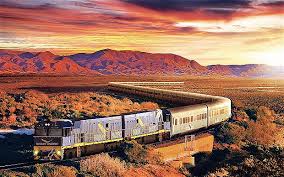 Regarded as one of the world's greatest rail journeys, The Ghan delivers so much more than an extended train ride. It promises access to parts of Australia no other holiday can come close to – the perfect balance of comfort and adventure culminating in an experience that will move you in every sense of the word. 
International
Rail tours are one of the most relaxing ways to holiday particularly during the northern hemisphere summer. 
Combining with a Cruise completes a relaxing and rewarding holiday experience. 
This all new Rail Europe exclusive Grand Train Tour of Switzerland package offers 13 days of travel covering the popular scenic trains, including the famous Glacier Express and an excursion to Europe's highest-altitude railway station. An incredible itinerary featuring 5 scenic rail journeys in one through the Swiss Alps: Jungfraujoch – Top of Europe, GoldenPass Line, Glacier Express, Bernina Express and the Gotthard Panorama Express. 
No better way to get over the jet-lag from Australia prior to your European holiday or reliving your European summer holiday onboard the 13 days Grand Train Tour of Switzerland prior to flying home.